Foam Concrete as a Solution for the future
Discover how The Element, a construction company in Greenland, overcomes the country's challenging climate and limited building space by producing prefabricated concrete elements.
Challenges of Building in Greenland
Peter Hinnerup, who lives in Nuuk, is a co-owner of The Element, a company that operates in two main areas: building apartments for resale and acting as a major contractor on construction projects in Greenland.
Building in Greenland presents several challenges due to the country's limited building space and challenging climate. Most of the land surface is rocky or covered in snow and ice, and the weather can fluctuate from -20°C to +10°C in a 24-hour period, resulting in large amounts of ice and meltwater. Additionally, winter is characterised by many storms and heavy snowfall. All building materials must be stored indoors, as the large climate fluctuations can damage them.
Furthermore, all materials used in a construction project must be transported to Greenland by ship, which takes 10 days, and cargo damage during transportation is common.
To address these challenges, The Element has a factory that produces prefabricated concrete elements that are transported to the construction site and assembled into the building on-site.
To make production independent of the weather, as much of the building as possible is made in the factory.
Peter has made a strategic investment in an FP1200 with an inliner to optimize the production process and achieve self-sufficiency in concrete production. This investment has enabled The Element to produce high-quality concrete elements in-house, thereby reducing dependence on external suppliers.
However, Peter's vision goes beyond just producing regular concrete elements. He also plans to produce foam concrete, which can be used as a replacement for insulation material in cavity walls, ceilings, and floors. By incorporating this eco-friendly and energy-efficient material into their product line, The Element can offer their customers a more sustainable building solution while reducing their carbon footprint.
Foam concrete is ideal for construction in Greenland because it is not affected by temperature and humidity changes like wood.
The company is testing different types of foam concrete in collaboration with Fibo Intercon to find the optimum type for their buildings. For this project, Fibo has developed an add-on box to the mixer which makes it possible to produce both concrete and foam concrete in the same mixer.
Benefits of Using Foam Concrete
By replacing some of the other materials used in the buildings with foam concrete, The Element can reduce costs and minimise the need for internal storage space for materials at the factory. Furthermore, production will become even more independent of the weather and import can be reduced to cement as sand, and water, are naturally present in Greenland.
The use of foam concrete will also bring environmental benefits in the future. When the buildings are demolished many years from now, they will contain only concrete, apart from windows and doors, which can be recycled in production into new concrete. This will minimize waste and CO2 emissions.
Once the concept is developed, Peter plans to showcase it to other builders in Greenland to help everyone working in the construction industry.
Mobile Concrete Batching Plant – FP1200
Looking for a mobile concrete batching plant that offers complete flexibility and cost-saving solutions for your construction site? Look no further than our FP-model product range.
Our FP-models come in three capacities: 1200, 1800, and 2200 liters. These mobile batching plants are designed with no integrated aggregate silos, giving you the freedom to connect them to any silo solution and aggregate supply you prefer.
Thanks to their compact size and easy mobility, FP-models can fit seamlessly into any construction site. They precisely produce the required amount of concrete, reducing waste and cost for most projects. With a durable design and an average lifespan of 15 years, our FP-models are built to last, providing reliable and efficient concrete batching for years to come.
But that's not all. Fibo Intercon's FP-model mobile concrete batching plants are at the forefront of the industry, boasting advanced levels of automation that put them ahead of the competition. As the concrete batching industry continues to evolve, we are well-positioned to lead the way into the future.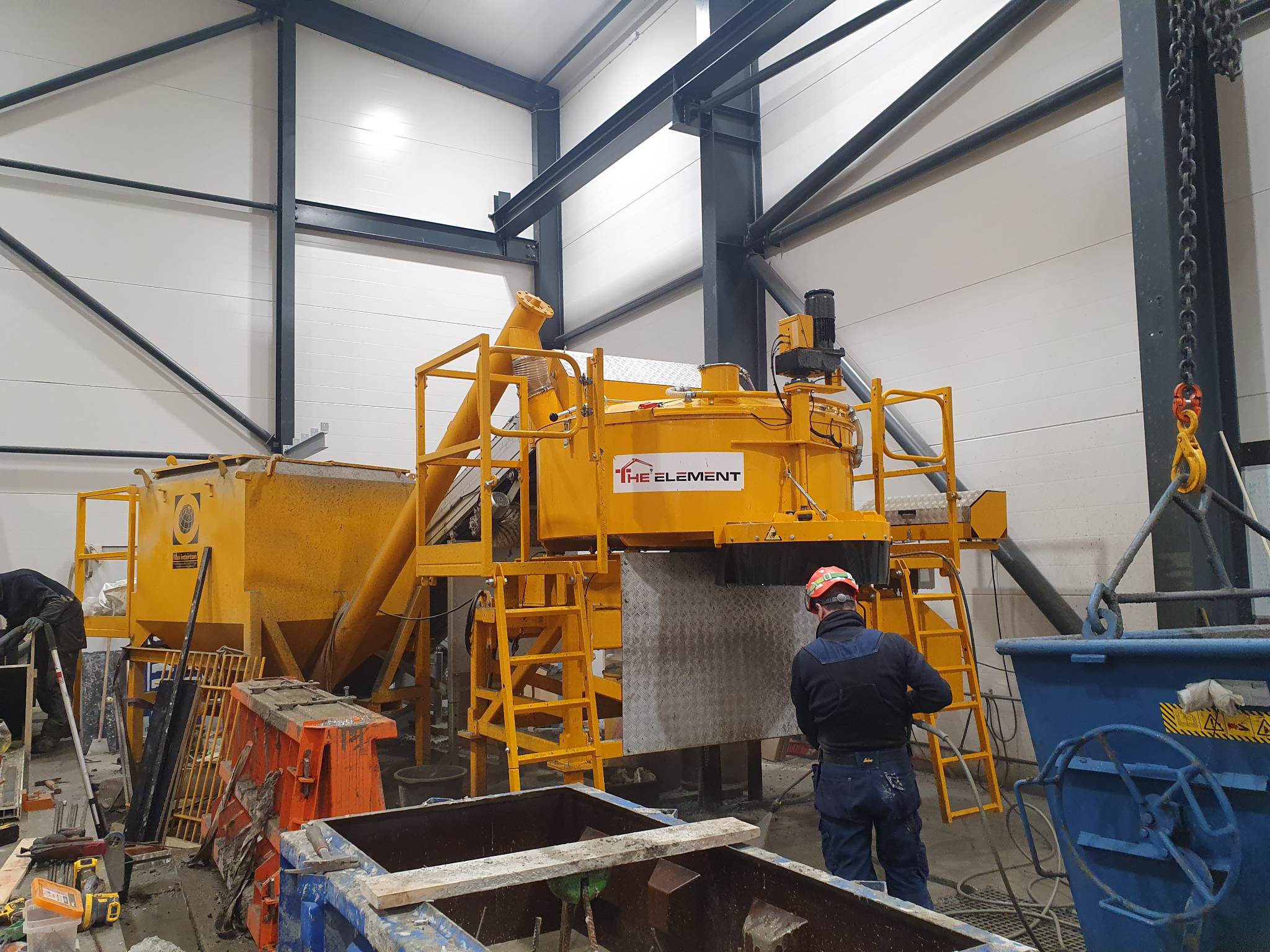 According to predictions, by 2023, fully automated concrete batching technology will become even more sophisticated, widely implemented, and cost-effective. At Fibo Intercon, we've already incorporated cutting-edge technologies such as artificial intelligence, machine learning, and data analytics into our mobile batching plants. These advancements enable real-time monitoring, predictive maintenance, and performance optimization, as well as greater adaptability in the production of different types of concrete with specific properties such as strength, durability, or workability.
Our FP-model mobile batching plants are built to keep up with the demands of the modern construction industry, with state-of-the-art automation, connectivity, and cloud-based documentation that streamline operations and increase productivity. 
Experience the benefits of our advanced automation and cutting-edge technologies with an FP-model mobile batching plant from Fibo Intercon. Contact us today to learn more and discover how we can help you streamline your operations and take your construction projects to the next level.
Select The Batching Plant For Your Project
Let's find the best solution for your project
Let's take your next steps together!
The design of your Fibo solution is often complex. Our technical sales team can support you in selecting a suitable layout and equipment to optimise your productivity and business.